Moto X Style Video Converter
The Moto X Style is Motorola's brand new flagship smartphone and replaces the 2014 edition of the Moto X. The Moto X hits a sweet spot with its user-friendly, always-on software features. In the camera department, the new model has received a complete overhaul and now comes with a Sony IMX 230 1/2.3-inch 21MP BSI CMOS sensor and a fast F2.0 lens. A dual-LED flash is on board as well. There's also a new imaging software feature, the user-activated night mode, which uses increased sensitivity to better expose very dark scenes and freeze motion and reduce the risk of image blur in low light.
Overall, the camera on the new Moto X is perfectly fine for most shooting situations. However, it has not always been so presenting while you're watching videos on your Moto X Style. Some of the video formats are not supported on this stellar smart phone and you have to convert videos in order to enjoy it. Moto X Style Video Converter has solved the problem perfectly with its complete functions, and let's see how it works!
Here, we'll take Moto X Style Video Converter for Windows for instance, please download the it to get ready. Otherwise, if you are runing Mac OS, you can aslo download Moto X Style Video Converter for Mac freely by clicking the download icon below which is compatible with Mac from Snow Leopard to latest Yosemite.
Before we move on, let's take a quick look at what the Moto X Style Video Converter can do.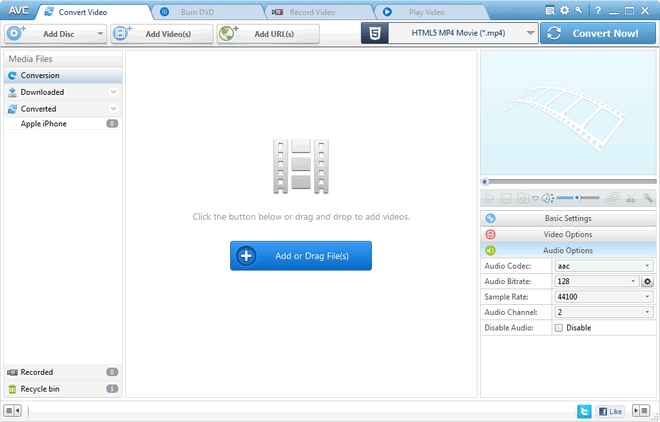 Moto X Style Video Converter features
Convert video
Compatible with over 200 video formats
30 times faster than traditional converters
Burn DVD
Burn media files to blank DVD disc and play it on any DVD player
Record Video
Record online streaming videos, rental DVD and anything you can play.
Download Online Videos
Download online videos from 100+ sites including YouTube, Facebook, Dailymotion, Vimeo, Metacafe, Howcast, Niconico and more.
Directly downloading music from Youtube is also available.
Edit Video
Edit video clips with cut, crop, and special effects
Play Video
Play Converted videos
How to convert movies to Moto X Style?
Step 1: Add the targeted movies
You can click "Add Videos" or "Add or Drag Files" to add the movies you want, converting multiple movies once is available.
Step 2: Choose the output format for your movies
Click "Output Profile" drop down menu to select corresponding output profile for Moto X Style. It's recommended to choose Video Files > Customized MP4 Movie (*.mp4).
Tips: The display size of Moto X Style is 1920*1080, while you're customizing your output profile, you can choose 1920*1080 by choosing the video size. Besides, you can change the video size mannualy.
Step 3: Start converting your movies
Simply click "Convert Now" button and wait for a moment to your movies are finished.
When your movies are ready, you have to put them into your Moto X Style. In order to find your movies easily, It is suggested that create a new folder in your root directory first, and use your USB to transfer the movies into the folder.
Now, you can enjoy your movies and have fun!
How to record videos with Moto X Style Video Converter?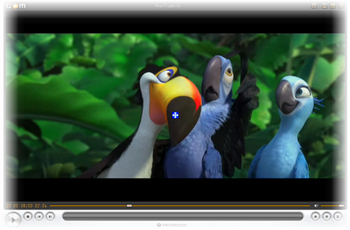 Have you ever encountered a problem like failing to download your favorite video to your Moto X Style? Our user-friendly Moto X Style Video Converter has a powerful function which can record the movies and free from downloading. Following steps will help you get round about how to record movies with Moto X Style Video Converter.
Step 1. Run program, click "Record Video" tab on the top of the program to the video recording panel and click "Record Now"button to start recording.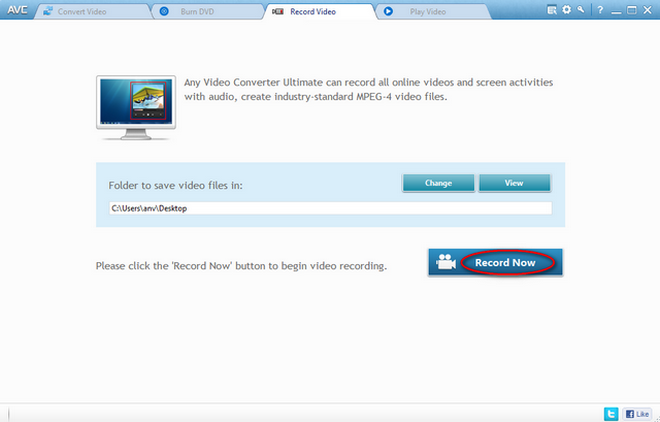 Note: You are able to set the output folder you prefer to save your recorded video on the video recording panel. Or you can leave it as default.
Step 2. Play a video to record.
If the video is not currently playing, please play the video you want to record. Otherwise AVC Ultimate will detect the video region automatically.
Step 3. Click "REC" Button or press hotkey "Ctrl + F7" to start recording.
Step 4. Click the red Button to stop recording.
Step 5. Then the recorded video files will show on the main window of the program.
Seems very easy right? Download one of your own and try it right now!